Pleasantville High School
Welcome to PHS Home of the Greyhounds

701 Mill Road
Pleasantville NJ. 08232
(609) 383-6900
Howard Johnson, Principal
Andrea Atkins-Turner, Assistant Principal
Rayna Hendricks, Assistant Principal
School Hours: 7:20 am – 2:10 p.m.
Early Dismissal: 12:33 pm
Delayed Opening 9:15 a.m. – 2:05 p.m.
In effect when announced by the Superintendent of Schools.
Congratulations PHS JROTC Cadets
16 Pleasantville High School JROTC Cadets attended and graduated from the JROTC Cadet Leadership Challenge at the New York Military Academy, June 28-July 2. Cadets participated in a variety of activities to include Drown Proofing, Repelling, Archery, Rifle Marksmanship, and Land Navigation

Congratulations Jennifer Ozaria!
PHS Class of 2019 Valedictorian
Pleasantville High School Class of 2019 Valedictorian, Jennifer Ozoria, received the New Jersey Junior Achievement JROTC Scholarship. The $5000.00 scholarship was presented to her Thursday July 25, at a ceremony in Edison, NJ.
DISTRICT TEACHER OF THE YEAR 2019
Teacher, Educational Service Professional, and Educational Support Professional of the Year

Students: you will need your login and password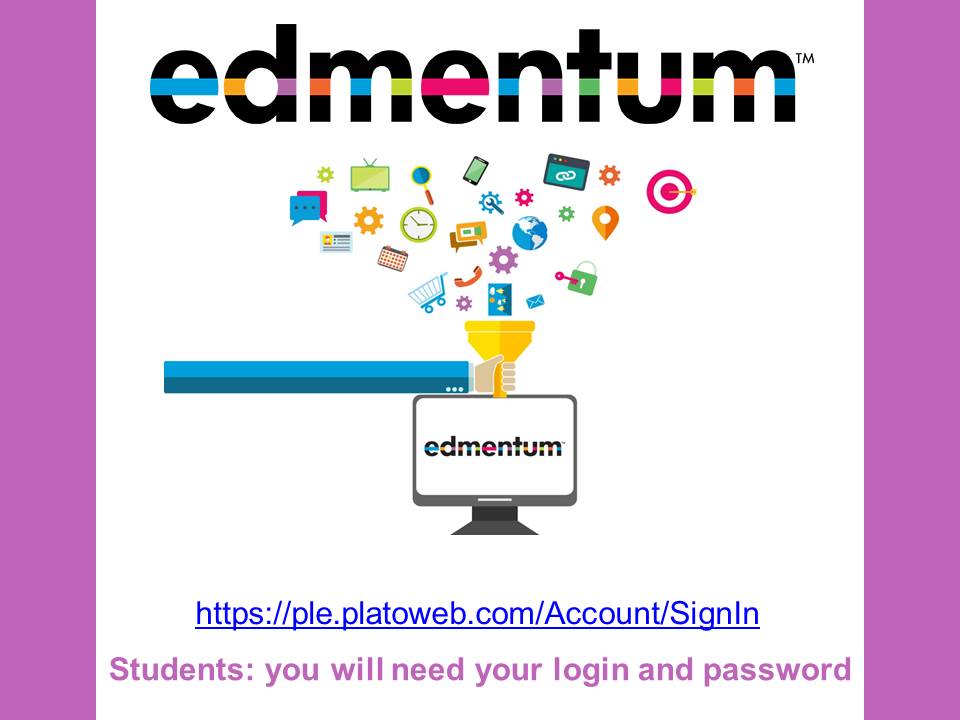 NJ Positive Behavior Support in Schools (PBSIS)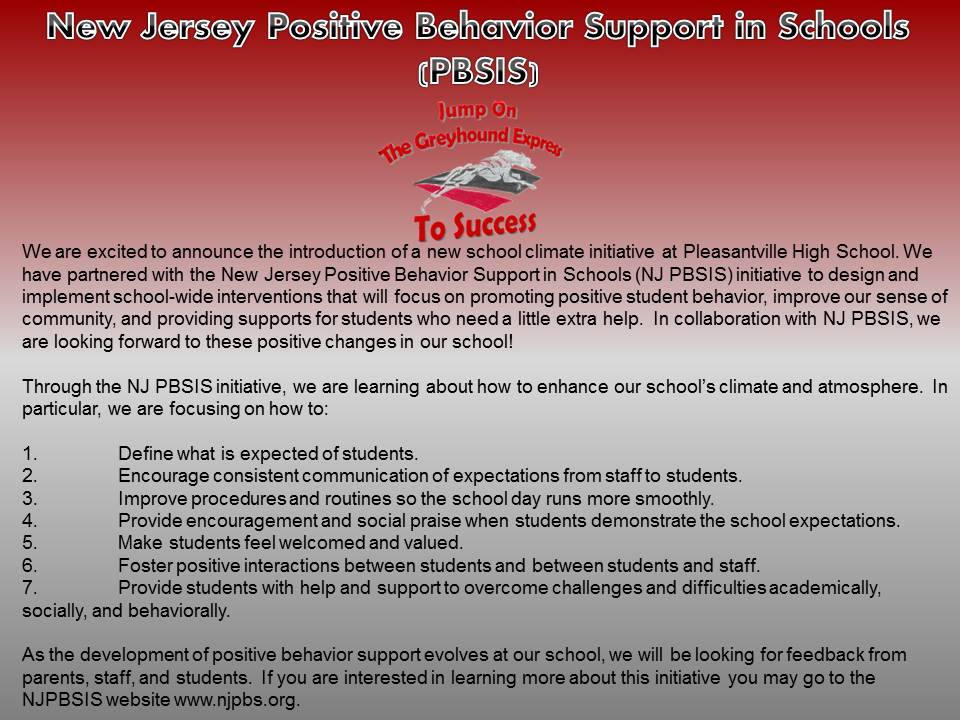 The Pleasantville School District does not restrict or discriminate based on any race, color, sex, national origin or students with disabilities from participation in any district program, employment decisions or PHS career programs.
---
Pleasantville High School is committed to excellence in education. Our curriculum is aligned to the New Jersey Core Curriculum Standards, as well as regulations and specifications outlined in NCLB. These standards shape our curriculum and provide focus for our instruction. Our mission seeks to: educate teachers, staff, parents, board members and the community to facilitate optimal learning for all students and to enable them to lead fulfilling and productive lives in our changing and complex society.
Coming Up!
Today:
Mon Aug 19
» MSP - Six Grade Orientation 4 PM -6 PM
Thu Sep 5
» 1:00 PM NMSS - Pre K Open House
Tue Sep 17
» 5:00 PM BOE Action Meeting - Pleasantville High School Cafeteria
Wed Sep 25
» 6:00 PM NMSS - Back to School Night