<!- sidebar-file='/sites/www.pps-nj.us/web/pps/_zumu_sidebar.html' --> <!- box:side-2 -->
Quick Links
REVISED AND RESUBMITTED 3-16-20 Long Term Plan for School Closing Due to COVID-19
Anti-Bullying Resources
21st CCLC - C.A.R.E
District Performance Reports 2018-2019
Employee Evaluation Information
Parents Right to Know
Parent - Student Portal
Photo Gallery
Purchasing
QSAC DPR
Statement of Assurances
Teacher Resources
Technology Service Request
Title I Programs
Title IX
U: CEPA
WeatherNet
<!- box:side-2 -->
Employment
Employment
Employment Online Application Portal
<!- box:side-2 -->
Logins
Login to Google Email
Employment Online Application Portal
Oncourse Access
Parent - Student Portal
<!- box:side-2 -->
Budget Info
User Friendly Budget 2020-2021
User Friendly Budget 2019-2020
User Friendly Budget 2018-2019
User Friendly Budget 2017-2018 (pdf)
Mr. Dennis J. Anderson, Interim Superintendent of Schools
Phone: 609 383-6800
anderson.dennis@pps-nj.us
Mr. Elisha Thompkins, Business Administrator / Board Secretary
Ms. Karin R. Farkas, Director of Special Services
---
News & Announcements
June 5, 2020
Dear Pleasantville Community,
Our Board of Education, administration and staff have continuously worked to achieve equality and equity for all students and for everyone in our community. We have held true to the idea that all people are created equal. We continue to denounce discrimination at all levels.
So we now stand in full support of all those who have peacefully protested in recent days.
Our District's commitment to the principles of equity and equality has recently been demonstrated by our Board of Education's involvement in a larger lawsuit filed by a number of non-profit organizations against the State of New Jersey attempting to rectify the fact that many of our public schools have become wholly segregated.
We oppose all forms of racism and will continue to seek justice for all.
These have been challenging times for so many in our community. If you or anyone in your family needs help or guidance, please do not hesitate to reach out to the administration to be put in touch with the many resources that are available.
Stay safe and stay well.
Sincerely,
Dennis J. Anderson
Dennis J. Anderson
Interim Superintendent
5 de junio de 2020
Estimada comunidad de Pleasantville:
Nuestra Junta de Educación, administración y personal han trabajado continuamente para lograr igualdad y equidad para todos los estudiantes y para todos en nuestra comunidad.
Nos hemos mantenido fieles a la idea de que todas las personas son creadas iguales.
Seguimos denunciando discriminación en absolute niveles.
Por lo tanto, ahora apoyamos plenamente a todos aquellos que protestaron pacíficamente en los últimos días. El compromiso de nuestro Distrito con los principios de equidad e igualdad ha sido recientemente demostrado por la participación de nuestra Junta de Educación en una demanda mayor presentada por un número de organizaciones sin fines de lucro contra el Estado de Nueva Jersey que intentan rectificar el hecho de que muchas de nuestras escuelas públicas se han segregado por completo.
Nos oponemos a todas las formas de racismo y seguiremos buscando justicia para todos.
Estos han sido tiempos difíciles para muchos en nuestra comunidad. Si usted o alguien en su la familia necesita ayuda u orientación, no dude en comunicarse con la administración para ponerse en contacto con los muchos recursos disponibles.
Mantente seguro y bien.
Sinceramente,
Dennis J. Anderson
Dennis J. Anderson
Superintendente interino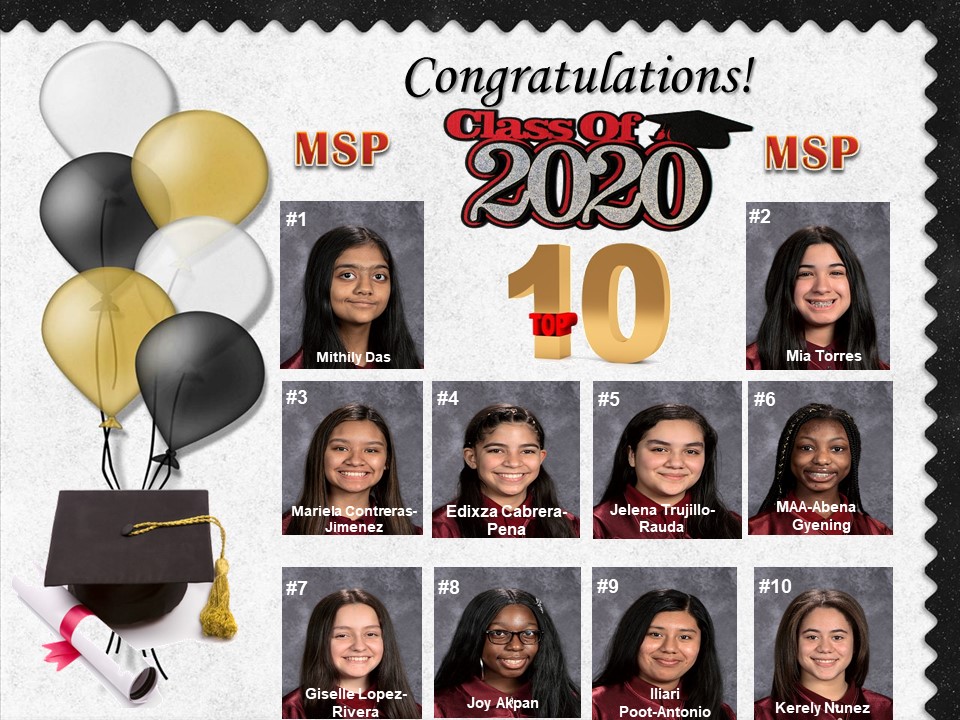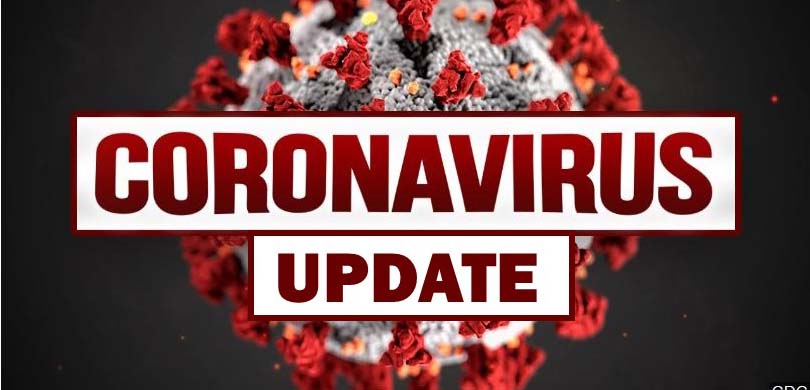 14 de mayo de 2020
Querida comunidad escolar,
Este ha sido un momento sin precedentes en nuestra sociedad y seguimos deseando que todos se mantengan con buena salud. Los requisitos del orden de permanencia en el hogar y el distanciamiento social continúan proporcionando desafíos para nuestro Distrito Escolar al formular los procedimientos de fin de año.
A la Clase del 2020, Tenga en cuenta que en este momento, nuestra administración está discutiendo activamente y haciendo planes para los estudiantes de último año de PHS que se gradúan y qué ceremonia, o reunión, si corresponde, puede tener lugar. Además, en breve se anunciará una fecha / hora para recoger togas / togas de graduación. Al igual que un procedimiento para recuperar anuarios y artículos personales que quedan en la escuela.
Estudiantes de octavo grado. Tenga en cuenta que la administración también está trabajando en un plan para celebrar la graduación de nuestros estudiantes de octavo grado.
MSP y Grados 9-11. También estamos discutiendo planes y procedimientos para que todos los estudiantes regresen de manera segura a la escuela para obtener sus pertenencias personales que quedaron en la escuela antes de nuestro cierre. Tan pronto como se hayan finalizado esos planes, se lo notificaremos.
Si algún estudiante en las escuelas primarias tiene pertenencias que desea recuperar, le pedimos que se comunique directamente con el director para programar una fecha / hora para recuperar los artículos.
Para finalizar, esperamos que todos los estudiantes continúen completando sus tareas escolares diligentemente y que todos se mantengan seguros.
Sinceramente,
Dennis J. Anderson
Superintendente interino
ANNOUNCEMENT – CORONAVIRUS UPDATE – MAY 5, 2020
The Pleasantville School District will extend the closure of all schools through the end of the academic school year pursuant to the Governor's direction.
We hope everyone is doing well and staying safe. Virtual/remote learning will continue until the last day of school which is June 17, 2020. Unfortunately, we must also inform our students that the 2020 Spring sports season has been cancelled by the NJSIAA. We will keep you updated regarding any decisions about graduation ceremonies.
The District will continue to provide food packets.
Breakfast and Lunch may be picked up on Monday and Wednesday between 9:00am and 11:00am.
Please stay home and stay safe.
Pleasantville Public School District reaponse to addressing all
updates on the COVID-19 Coronavirus.
Click below to read letters of updates.
BIDS AND PROPOSALS
THE PLEASANTVILLE BOARD OF EDUCATION WILL BE CANCELLING RECEIPT OF BIDS OR PROPOSALS PUBLICLY ADVERTISED PER N.J.S.A. 40A:1-23 AND 18A:18A-21.
NO BIDS OR PROPOSALS SHALL BE RECEIVED DURING THE PERIOD OF MARCH 16, 2020 TO MARCH 30, 2020 DUE TO MANDATORY SCHOOL CLOSING.
BID 19-24 HVAC PARTS AND MOTORS MARCH 18, 2020
BID 20-10 BUS REPAIR & MAINTENANCE SERVICE MARCH 18, 2020
RFP 20-11 DISTRICT AUDITOR MARCH 25, 2020
RFP 20-04 SCHOOL PHYSICIAN MARCH 25, 2020
RFP 20-03 BOARD ATTORNEY MARCH 31, 2020
ANY BIDS MAILED TO THE PLEASANTVILLE BOARD WILL BE RETURNED UNOPENED TO VENDOR. DUE TO THE UNFORSEEN CIRCUMSTANCES THE BIDS AND PROPOSALS WILL BE READVERTISED.
THANKS FOR YOUR PATIENCE
PLEASANTVILLE PUBLIC SCHOOLS
2019-2020 SCHOOL YEAR BELL SCHEDULE
HIGH SCHOOL -

School Hours: 7:20 am – 2:10 p.m.




Early Dismissal: 12:33 pm
MIDDLE SCHOOL - School Hours: 8:05 am – 2:31 p.m.
Early Dismissal: 1:07 pm
ALL ELEMENTARY SCHOOLS -
School Hours:
PreK students will be dismissed at 2:50 pm
Congratulations!
PAA Administrator of the Year
Teresa McGaney-Guy
District Teacher of the Year 2019
Congratulations!
PHS Kelsey Shockley
FREE Pre-K Registration is now OPEN!
Morning: 9:00 AM - 12:00 PM
Afternoon: 1:00 PM - 3:00 PM
Monday - Thursday
16 W. Leeds Avenue
(Next to Leeds Ave. School)
Project Child Find
Professional guidance, assessment and an educational program are all available free for eligible children. For more information please contact the Pleasantville Public Schools District Child Study Team office at 383-6800 ext. 2240 or ext. 2241.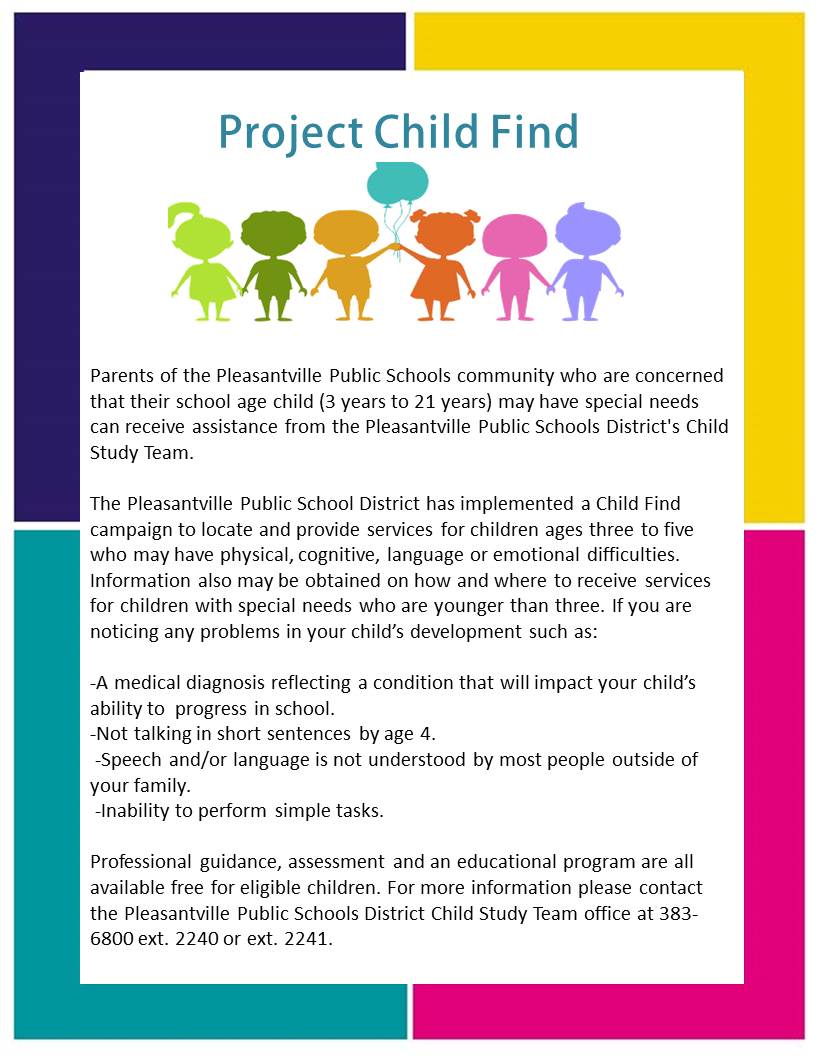 Standard Operating Procedures
District Standard Operating Procedures 2019-2020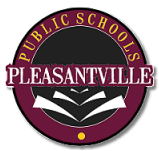 Comprehensive Equity Plan 2019-2022
This plan will help to provide equality and equity in educational programs.
School Performance Report 2017-2018
School Performance Report 2017-2018
Elementary Grading and Assessment Handbook
Standard-Based Report Card Frequently Asked Questions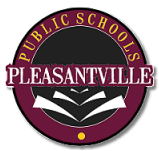 Professional Development Plan
The professional development plan for the 2018-19 school year.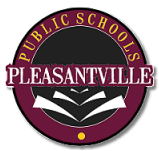 District Strategic Plan 2018-19
Including Superintendent and District Goals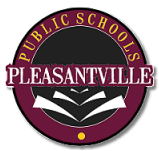 Comprehensive K-12 Guidance Plan
For the school year 2018-19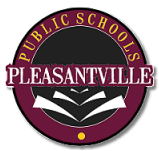 District Technology Plan 2016-2019
Board approval August 16, 2016 meeting.
If your child should be crawlng, walking or talking but isn't call

call for information about resources and services for your child

under age 3. Statewide, toll -free 888-653-4463

The Pleasantville School District does not restrict or discriminate based on any race, color, sex, national origin or students with disabilities from participation in any district program, employment decisions or PHS career programs.



Board Meeting Dates
All meetings begin at 6:00 pm and are held in the Pleasantville High School Cafeteria.
July 14, 2020 - Action Meeting
August 11, 2020 - Action Meeting
September 15, 2020 - Action Meeting
October 13, 2020 - Action Meeting
November 17, 2020 - Action Meeting
December 8, 2020 - Action Meeting