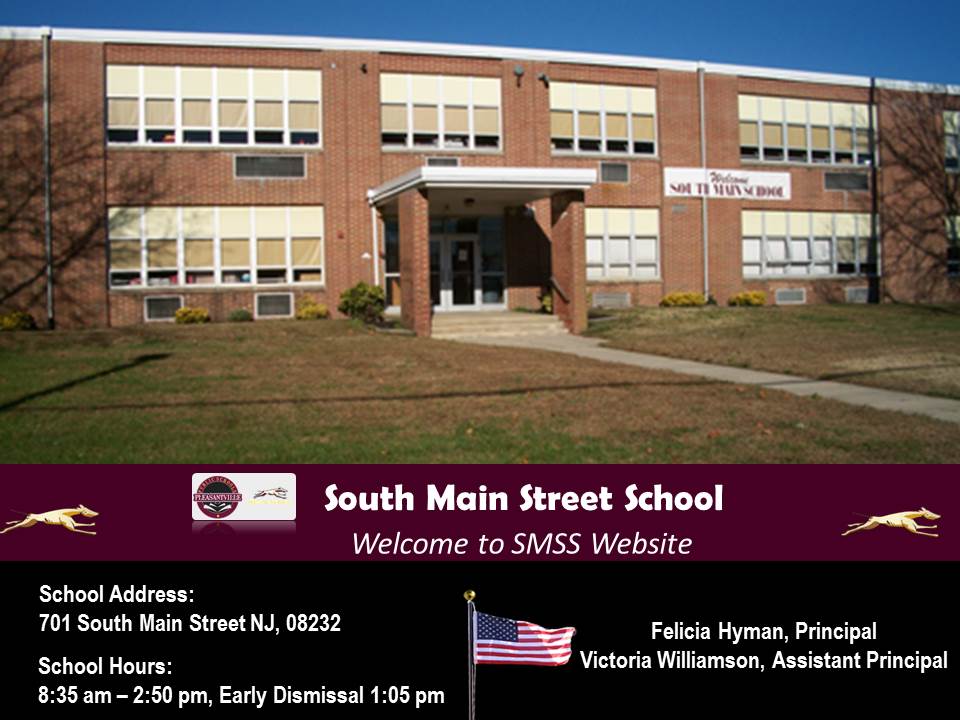 701 South Main Street
Pleasantville, NJ 08232
Felicia Hyman-Medley, Principal
Victoria Williamson, Assistant Principal
School Hours: 8:35 am – 2:50 p.m. – Early Dismissal: 1:05 pm
Delayed Opening: 10:20 a.m. – 2:50 p.m.
In effect when announced by the
Superintendent of Schools.
Thank you Rise City Church!!!
After our Ms. Rebekah Rosenberg casually mentioned that our students were low on recess equipment, Rise City Church Donated Recess Bags to South Main Street School. Each grade received a color coded bag filled with recess equipment and games.
NJ Run For the Fallen: A Tribute to NJ Military.
Congratulations
Teacher, Educational Service Professional, and Educational Support Professional
Of the Year
Arthur Foreman Memorial Award Winners
The Pleasantville School District does not restrict or discriminate based on any race, color, sex, national origin or students with disabilities from participation in any district program, employment decisions or PHS career programs.