<!- box:side-1 -->
School Home
School Calendar
edConnect NJ
Links
Media Center
National Elementary Honor Society
NJ School Performance Report 2017-2018
Nurse
Our School Year (Photo Gallery)
Parents
School Administrators
School Clubs
Student Celebrations
South Main Street School HIB SELF-ASSESSMENT (pdf)
Team Lean
Teachers
Teacher Websites & Calendars
Technology Service Request
701 South Main Street
Pleasantville, NJ 08232
(609) 383-6895
Felicia Hyman-Medley, Principal
Victoria Williamson, Assistant Principal

School Hours: 8:50 am – 3:05 p.m.
Early Dismissal: 1:30 pm
Delayed Opening: 10:20 a.m. – 2:50 p.m.
In effect when announced by the Superintendent of Schools
.
---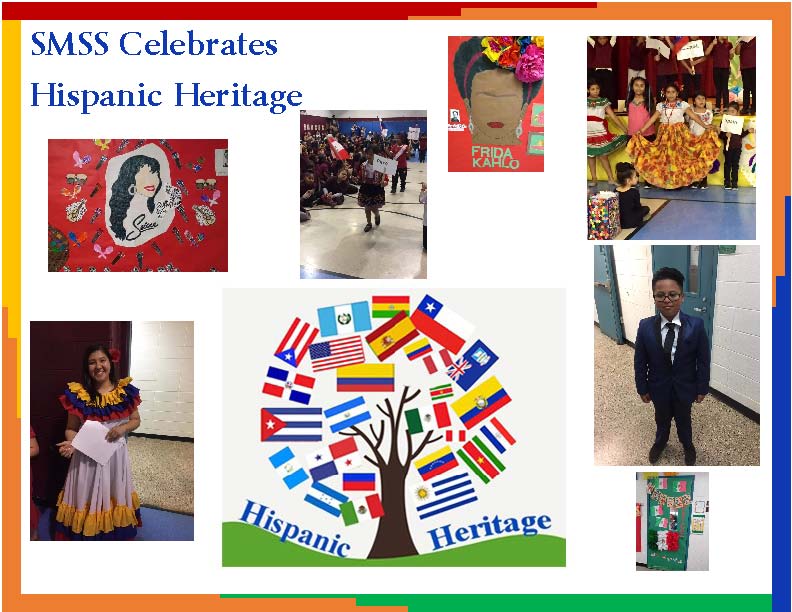 Congratulations
Teacher, Educational Service Professional, and Educational Support Professional of the Year
The Pleasantville School District does not restrict or discriminate based on any race, color, sex, national origin or students with disabilities from participation in any district program, employment decisions or PHS career programs.
Coming Up!
Today:
Mon Dec 9
» 9:30 AM NMSS - NMSS Apple Distinguished School Event
» NMSS - Holiday Shoppe Begins
» LAS Holiday Shop Week Begins
Tue Dec 10
» 6:30 PM LAS - Zumba
» 5:00 PM BOE Action Meeting - Pleasantville High School Cafeteria
» SMSS - Tie Tuesday
» 9:00 AM SMSS - PTO Meeting
Wed Dec 11
» 8:30 AM NMSS - 2nd Cup of Coffee
» LAS - 1st Grade Holiday Reading Workshop with Parents
» SMSS - Pearl Wednesday
Thu Dec 12
» LAS 3:10 PM - Mentor & Mentee Holiday Party
» 6:30 PM LAS - Zumba
» 4:00 PM WAS - Holiday Party
Fri Dec 13
» NMSS - Holiday Shoppe Ends
» 1:15 PM WAS - Grade 1 Holiday Show
Mon Dec 16
» 6:00 PM NMSS - PTO Dinner & Meeting
» 9:00 AM WAS - PTO Meeting
Tue Dec 17
» 6:30 PM LAS - Zumba
» SMSS - Tie Tuesday
Wed Dec 18
» 5:00 PM LAS - PTO Meeting
» SMSS - Pearl Wednesday
» 1:30 PM WAS - Holiday Show
Thu Dec 19
» 9:30 AM LAS - NED Show Grades PreK 5
» 6:30 PM LAS - Zumba
» SMSS - 2nd Grade Harvest Around the World
» 4:30 PM WAS - Popcorn & Movie Night
Fri Dec 20
» 12:00 PM LAS - 1st Grade Polar express
» 11:30 AM LAS - Pre-K Holiday Pollyana - Lunch
» SMSS - Ugly Sweater Contest-Staff Pajama Day-Students
» SMSS - Kindergarten Cookies & Caroling Polar Express
Mon Dec 23
» SCHOOLS CLOSED - Winter Break
Tue Dec 24
» SCHOOLS CLOSED - Winter Break
Wed Dec 25
» SCHOOLS CLOSED - Winter Break
Thu Dec 26
» SCHOOLS CLOSED - Winter Break
Fri Dec 27
» SCHOOLS CLOSED - Winter Break
Mon Dec 30
» SCHOOLS CLOSED - Winter Break
Tue Dec 31
» SCHOOLS CLOSED - Winter Break
Wed Jan 1
» SCHOOLS CLOSED - New Year's Day
» SCHOOLS CLOSED - Winter Break
Thu Jan 2
» SCHOOLS REOPEN