<!- sidebar-file='/sites/www.pps-nj.us/web/pps/_zumu_sidebar.html' --> <!- box:box-7 -->
Quick Links
AMHOTINO - Amistad, Holocaust, and Latino History
Anti-Bullying Resources
21st CCLC - C.A.R.E
District Performance Reports 2018-2019
Parent Academy for Technology
Parents Right to Know
Parent - Student Portal
Photo Gallery
Purchasing
QSAC DPR
Statement of Assurances
Teacher Resources
Technology Service Request
Title I Programs
Title IX
U: CEPA
WeatherNet
<!- box:box-7 -->
Employment
Employment
Employment Online Application Portal
<!- box:box-7 -->
Logins
Login to Google Email
Employment Online Application Portal
Oncourse Access
Parent - Student Portal
<!- box:box-7 -->
Budget Info
User Friendly Budget 2020-2021
User Friendly Budget 2019-2020
User Friendly Budget 2018-2019
User Friendly Budget 2017-2018 (pdf)
PPS Aquatics
701 Mill Road, Pleasantville NJ 08232 (609) 383-6800, ext. 2529
COMMUNITY LAP SWIM
Open to all ages **Children under 6 years old
must be with an adult**
Monday thru Thursday
10:30 AM - 12:30 PM
Open to all ages ** Children under 6 years old
must be with an adult swimmer or able to swim on their own **
_________________________________________________________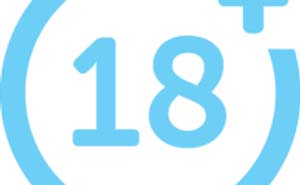 Facilities & Pool
Our Locker rooms are open to the Community!
We ask that you do not leave anything in the lockers overnight! We are not responsible for lost or stolen items.
​
Pool Safety Rules
Here are some rules to follow:
No running at all in the pool area
No diving in the shallow end
Must wear mask at all timesunless in the water
Follow all directions of lifeguards/instructors
Do not distract the lifeguards
Hours of Operation
Only available for special events.
Contact us for more information
The Aquatics Center is accessible from the rear of the
Pleasantville High School
* Must present proof of residency to participate in above activities *
Contact Us for More Information About Classes & Private Events
Tel: (609) 383-6800 Ext. 2529
Email: Knox.Alexis@pps-nj.us